PC SERIES 2 SHEAR BED WAY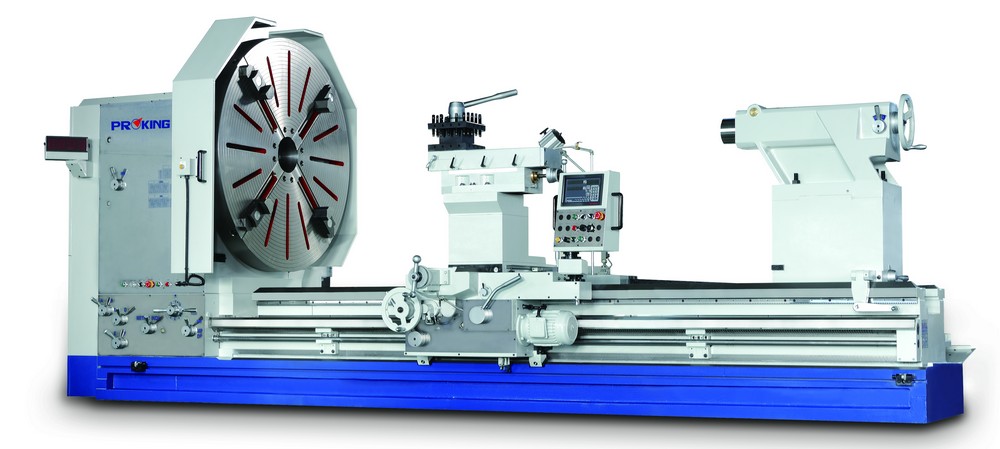 *Standard accessories shall be subject to the quotation

BED WIDTH : 920mm (36.22")
PC series

PC-60

PC-70

PC-80

Swing over bed
1,560mm
1,805mm
2,050mm
Swing over cross slide
1,100mm
1,350mm
1,600mm
Swing over gap
2,120mm
2,370mm
2,620mm
Distance between centers
1,500mm~12,000mm in 40" increments
Spindle nose
A2-11~A2-40
Spindle bore
7"~30"
9"~32"
9"~32"
Spindle motor
Standard-30HP ; Option-40HP,50HP,60HP,75HP
* One piece bed, floor type casting.
* 2 shear bed way with extra way supporting the apron.
* All ways are hardened and ground.
* Alloy steel spindle with opposed taper roller bearings.
* Hardened and ground gears, shafts.
* Electromagnetic spindle brake.
* 18-speed geared headstock.
* 6-way rapid traverse and power feed to top slide.
* Totally enclosed universal inch / metric gear box.
* Carriage position device.
* Dual voltage spindle motor, 30 to 75 HP.
* Pressurized one shot lube system for cross slide and carriage.