Yorky Grinder
***Asia Exclusive Agent***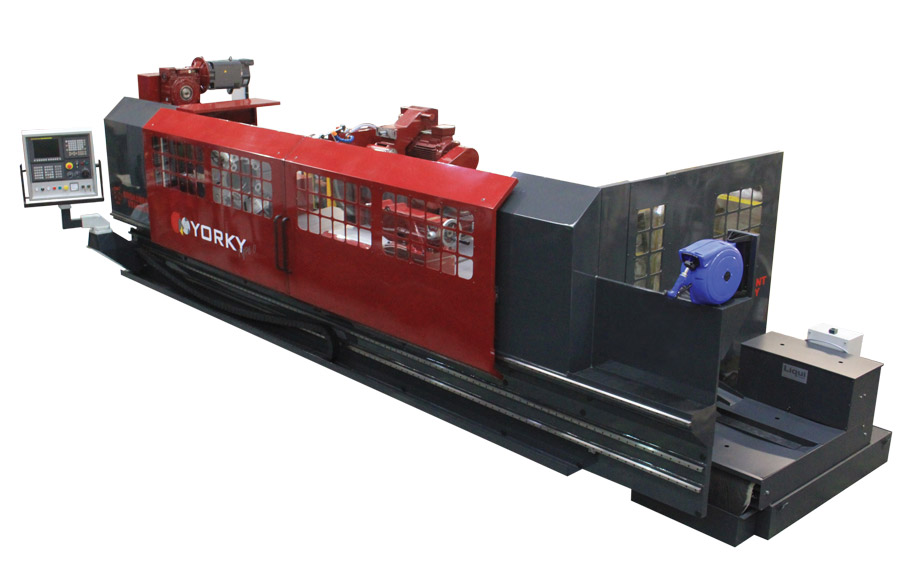 *Standard accessories shall be subject to the quotation

Yorky Grinder Type 'O' The innovative Yorky Universal Grinding Machine was designed and developed for the oil and gas industry original equipment manufacturers and repair facilities to grind/regrind stabilizers up to 42" (1066mm) in diameter by 12ft(3.6 metres) long, hydroclean bar, fishing tools, drills, reamers and oilfield ancillary tooling along with drill pipes up to 40ft (12 metres) in length. It is available as both a manual machine or with full CNC offering 120" (3048mm) between centres as standard, or optional bed lengths of up to 33ft (10,000mm).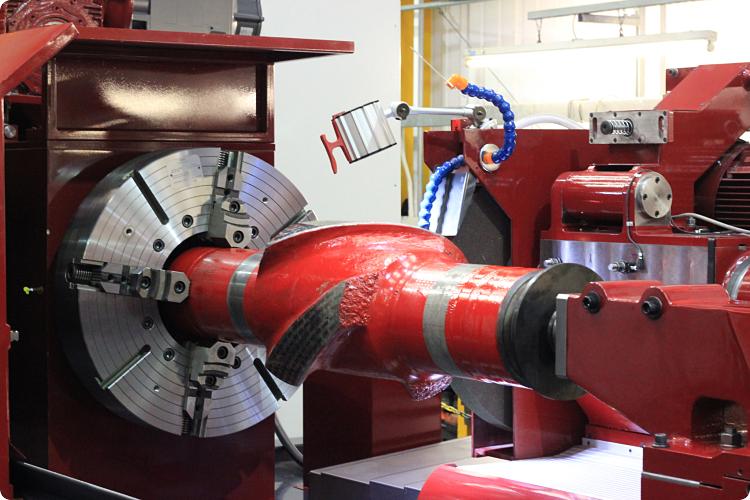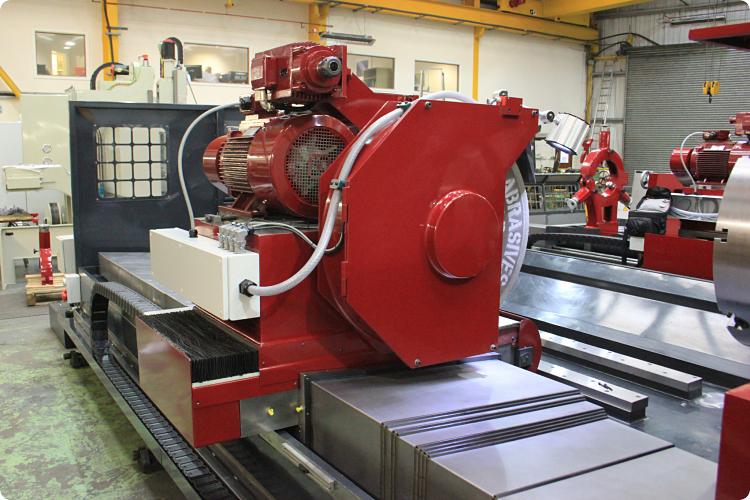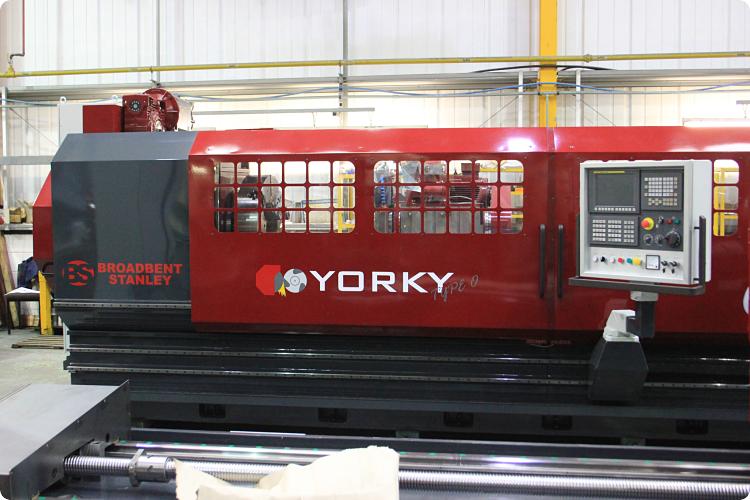 *Incremental in-feed of wheel head.
*Ball screws to Carriage Long Travel & infeed cross-travel.
*Digital AC motors & drives.
*Coolant equipment.
*Tailstock mounted dresser facility.
*Work holding 4 jaw chuck to front of spindle & adjustable clamping ring to rear of spindle.
*1 off wheel hub.
*1 off 3 point steady.
*1 off tailstock.
*Guarding.
*Machine operating manual complete with electrical drawings and foundation layout and standard mechanical parts catalogue.
*Certificate of conformity.