Yorky Grinder
***Asia Exclusive Agent***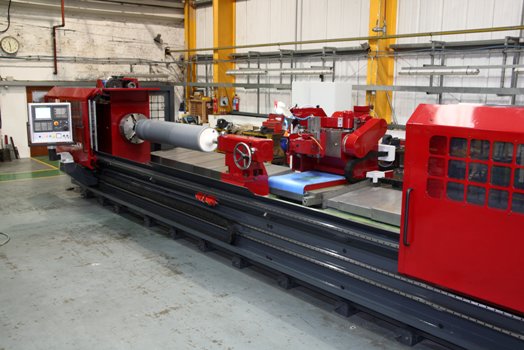 *Standard accessories shall be subject to the quotation

Following numerous customer requests for a rubber roll grinder, a "Type R" version was also designed and developed, specifically for manufacturers of rubber coated rollers. It is a large capacity CNC controlled machine with a 49"(1244mm) swing over the slides and 80"(2032mm) between centres and is offered with optional bed lengths of up to 33ft (10,000mm.) The maximum work piece weight on the standard machine is 3000kg. Its capabilities include plain and taper grinding, convex and concave shapes and all types of grooving including radial and linear along with diamond and chevron patterns.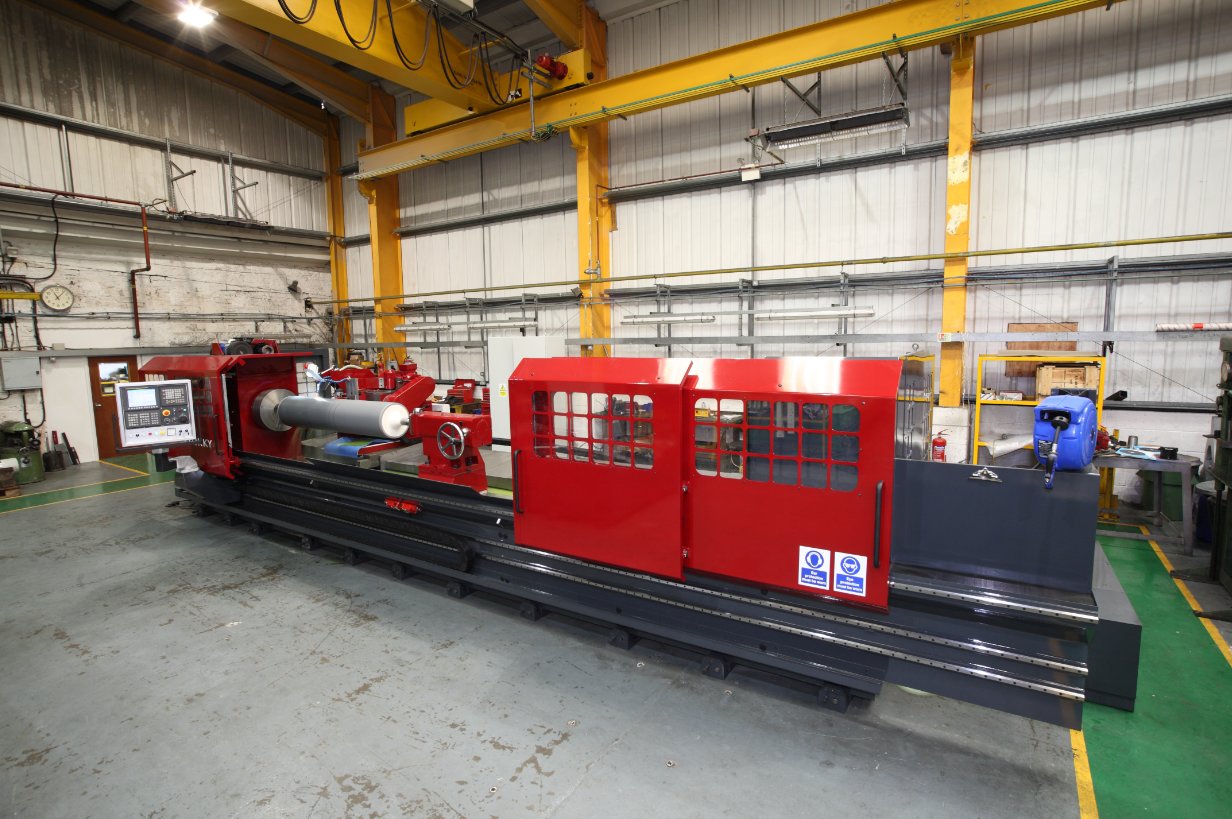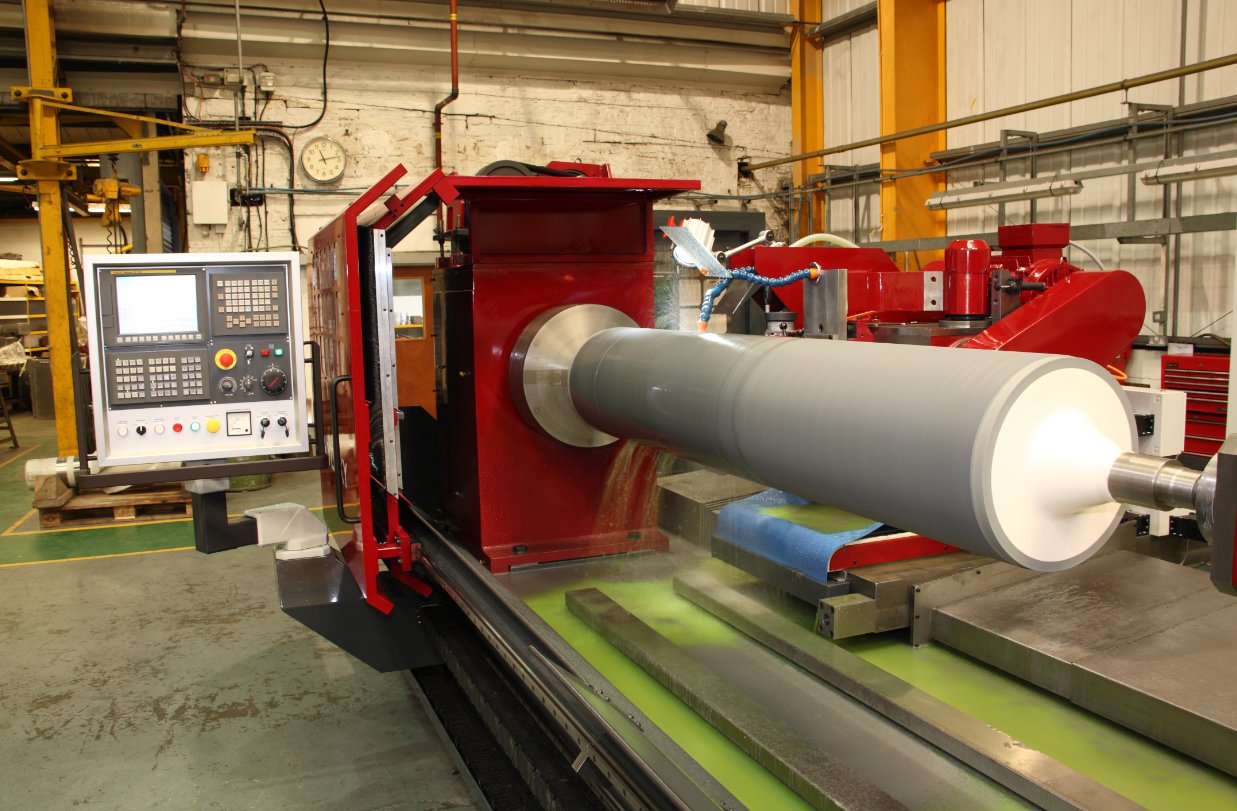 *Full CNC system.
*MPG Electronic hand wheel.
*Push button pendant station.
*Ball screws to Carriage Long Travel & infeed cross-travel (rack drive on longer machines).
*Digital AC motors & drives.
*Work head mounted dresser.
*1 off three jaw chuck.
*1 off wheel hub.
*1 off tailstock.
*Rear vertical crosslide to mount optional equipment.
*Guarding
*Machine operating manual complete with electrical drawings and foundation layout and standard mechanical parts catalogue.
*Certificate of conformity.